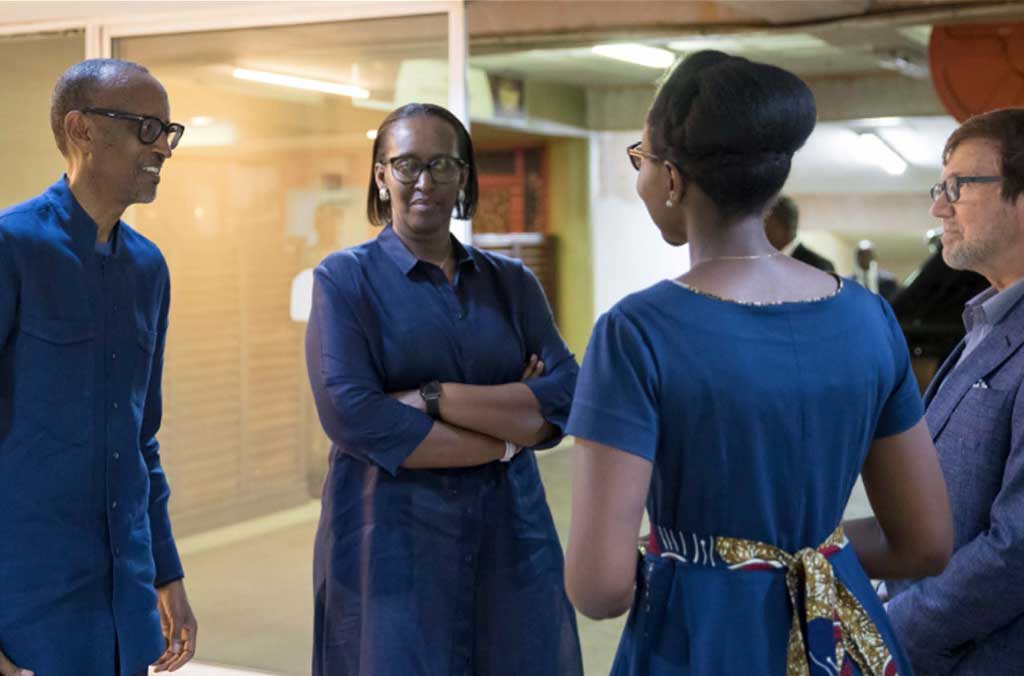 Beyond our wildest dreams – "The 600" journey
All I can say is "Wow" and "Thank you!". I was an unlikely person to make this film, just basically a tourist — with Rwandan in-laws — visiting a new museum in Kigali in 2017. I was literally on the steps of the new Campaign Against Genocide Museum on my way out of a very moving museum tour when I told my Rwandan family that it was a shame the story of The 600 wasn't a film for the world to see.
I was overwhelmed not just with the military aspect of the story, but also the emotional aspect.   I can't think of another group of soldiers who had to cope against bigger odds and wrenching emotions and still prevail.
Since then, this passion project got supported by dozens of Rwandan researchers, production staff, survivors, RPA veterans, actors, government officials–and a post production staff of American producers who all took a 'course' in the 1994 Genocide Against the Tutsi before helping me put the film together– and made this film happen.
"The 600" had a world premiere in Kigali on July 3, 2019, attended by HE Paul Kagame and family, and a sold out 2 week run thereafter at the Century Theater. We then went on to screenings and film festivals in Dakar, Washington DC, London (x 2), Los Angeles (x 3), and New York City until the Coronavirus intervened.
And now, we are going worldwide as you can see from the neighboring blog post.
"The 600" has now also remarkably become a part of Rwanda's Hero's Day and Liberation Day commemorations, and will be a regular staple in Kinyarwanda on RBA TV over the coming years.
The film also had the dubious honor of being pirated! So don't watch that copy, it's bad for Rwanda's film business 🙁
It's been an amazing ride. But let's not forget the real takeaway here. 600 men and women were surrounded by tens of thousands of brutal Genocidal forces. They held out, they counter attacked, they sacrificed and along with the RPA's main force, they ended the Genocide Against the Tutsi and saved thousands of lives in the middle of one of the worst crimes against humanity in history.
It was a story very much worth telling, and I couldn't be more satisfied that it is now available for the world to see.  It was an honor to tell it.
Richard Hall
Executive Producer/Writer