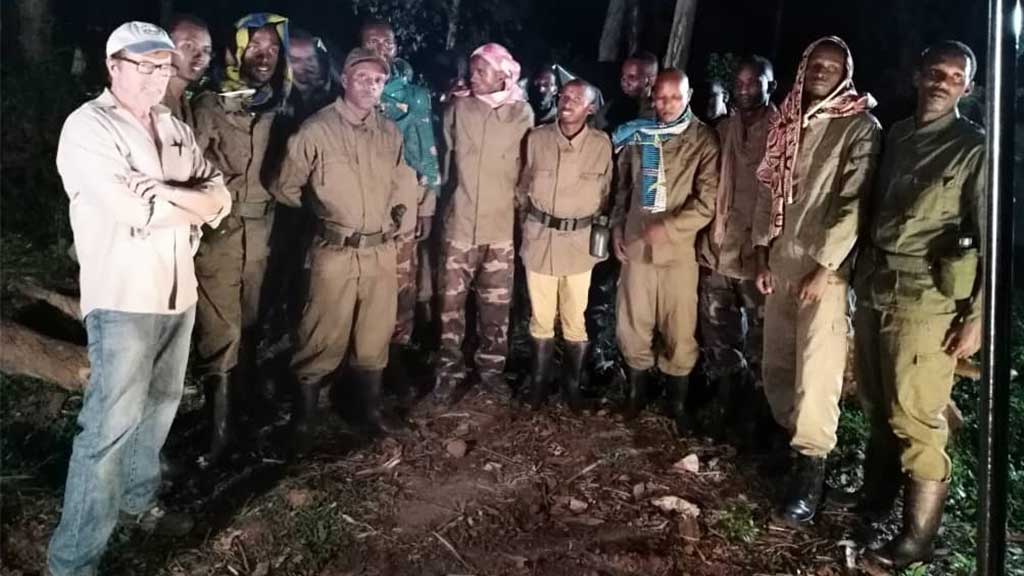 The Soldiers' Interviews, Behind the Scenes
One of the most interesting parts of "The 600" was having soldiers come forward and share their stories for the first time. I think in most military cultures, and especially in the Rwandan culture, talking about a soldiers' feelings is rare outside of a close friend of family member.
When we started the project, very few military veterans were willing to go on camera. One told us, "I'll come to talk with you, but not on camera." But the word slowly spread that we were sincere in telling their story, and then we started to see soldiers accept our invitation. The one who didn't want to be on camera, actually was able to change his mind and give a very personal account that is in the film.
Ultimately, we were down to our last two days of filming and we were able to reassure General Charles Karamba of our sincere intentions, so he was the last soldier I interviewed. By then, I had heard accounts and interviewed about 12 other veterans of The 600, so my knowledge was pretty good for a foreigner, and I think the General was able to speak freely once he knew we were filling in parts of the story from his point of view as being in the command structure of The 600. He, like so many of the others, had amazing insights and factual recall. Ultimately, I will be donating the interviews to an archive at the Ministry of Defense so they can have it for posterity, as there was so much more to the soldiers' stories that we see in the film. I'm very grateful to them for coming forward!
Richard Hall
Executive Producer/Writer