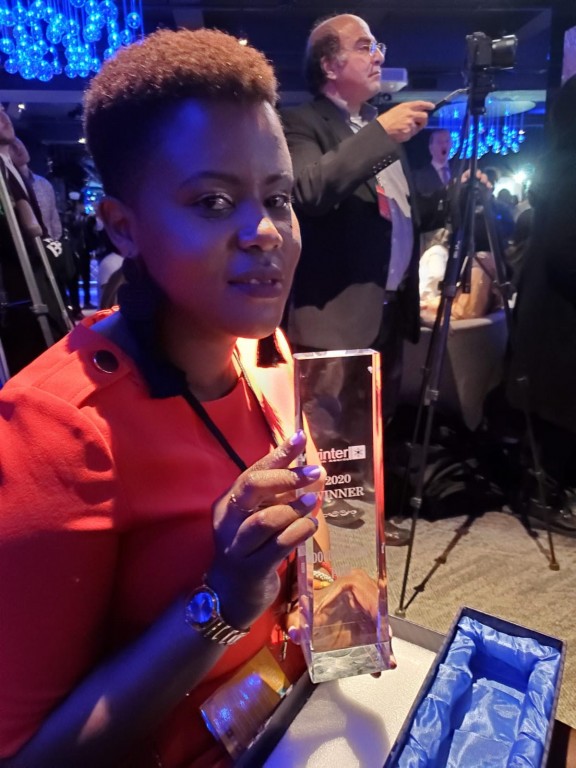 "The 600" Winning an Award is great…preserving history is even greater (UPDATE)
"The 600: The Soldiers' Story" won the award for Best Documentary at The Winter Film Awards Film Festival in New York, which is a great honor for the film and the team that made it. I want to thank the festival also for having a Q & A after the film with some really great discussion with the audience.  UPDATE:  Laurent Basset and I also won Best Director Documentary Feature at the Golden State Film Festival in Hollywood.
At the New York festival, a distributor approached me and basically said the film is too long, at 1 hour 55 minutes, and that if I wanted to get better distribution I'd have to cut it down.
First of all, let me apologize to those who have seen the film and had to watch an extra 15-20 minutes than is customary, I guess.
I'll also be the first to say that "The 600" is not an easy film to watch, even with a relatively light touch on the actual horrific violence of The Genocide against the Tutsi.
As a filmmaker, wrapping my arms around a subject as vast as The Genocide was the biggest challenge in making a cohesive film of any kind. I narrowed it down to Kigali, the 100 days, The 600 soldiers, with some background and some epilogue, and even that was extraordinarily difficult to do (the first cut over 2 hours, it's now 1 hour 55 and soon to be 1 hour 50 minutes.)
Here's how the film is organized:
–Brief Timeline of Rwandan history from 1959 to 1993
–Brief sketch of the RPA circa 1993 (An Army of Exiles)
–RPF/RPA Songs and Radio Muhabura
–The Bus Ride of the 600 to Kigali
–The President's Plane Crash
–The Start of the Genocide
–Nyamirambo/Yvonne's story/militia roadblocks
–St Andre civilian massacres
–Counterattacks by The 600
–The Gun on the Roof of the CND
–Reinforcements/Mt Rebero
–Fighting in the middle of a Genocide
–Nyamirambo Part 2, Theogene's Rescue
–St Andre Part 2, RPA rescue
–Amahoro Stadium and the UN's indifference
–St Paul's rescue
–Liberation Day
–One Soldiers' Story (of family lost and found)
–Epilogue
Truly most of these beats could be it's own documentary, and yet so much is overlooked even trying to tell these stories. For instance, I could cut 7 minutes out of the film for the distributors if I didn't include Amahoro Stadium's rescue, but then how Rwandans saw the retreat of the UN wouldn't be in the film at all (as expressed so eloquently by Pastor Antoine). That's practically the #1 question I got asked about at the private screenings at The Shoah Foundation and the Hollywood and New York festivals, partly because the only other reference point so many Americans have is the film 'Hotel Rwanda', and from what audiences are saying to me here, they realize that there are serious historical flaws in "Hotel Rwanda" (see previous blog post). I also feel that each of the main rescue stories of St. Andre, St. Paul and Nyamirambo are too important to cut out, and demonstrate the relationship between the RPA soldiers and the civilians they saved.
So, cutting down the film either minimizes the stories of the survivors and victims, or it undercuts the daunting task the RPA had fighting against tremendous deadly odds and emotional stress. You really can't tell the story without both the civilians and the soldiers combined.
And that's really the purpose of "The 600". It's a historical record that's so important to tell, and it is a privilege to tell it. So, it may not have great commercial upside because it may not appear to be consumable to broadcasters or platforms due to its subject matter and it's length. But the story comes first and hopefully "The 600" makes a dent in the unfathomable history of The Rwandan Genocide against the Tutsi.
BUT….thanks so much for the Award and validating the work we have done. Also thanks to the Shoah Foundation in the USA for honoring the film with a private screening at the Laemmle Theater in Santa Monica and hosting a panel afterwards. More stories need to be told!